Submitted by Anonymous on
Thanks for your interest in OBM and your contribution spirit.
Preconditions
Ability to translate in a not-yet translated language
Have a Github account
Never use Git or github ? this is all you need to know for start to use git with github account
Text editor (gedit, brackets, sublime text or other)
Fork OBM repo on Github
Once logged to github, you have to fork the OBM official repository on github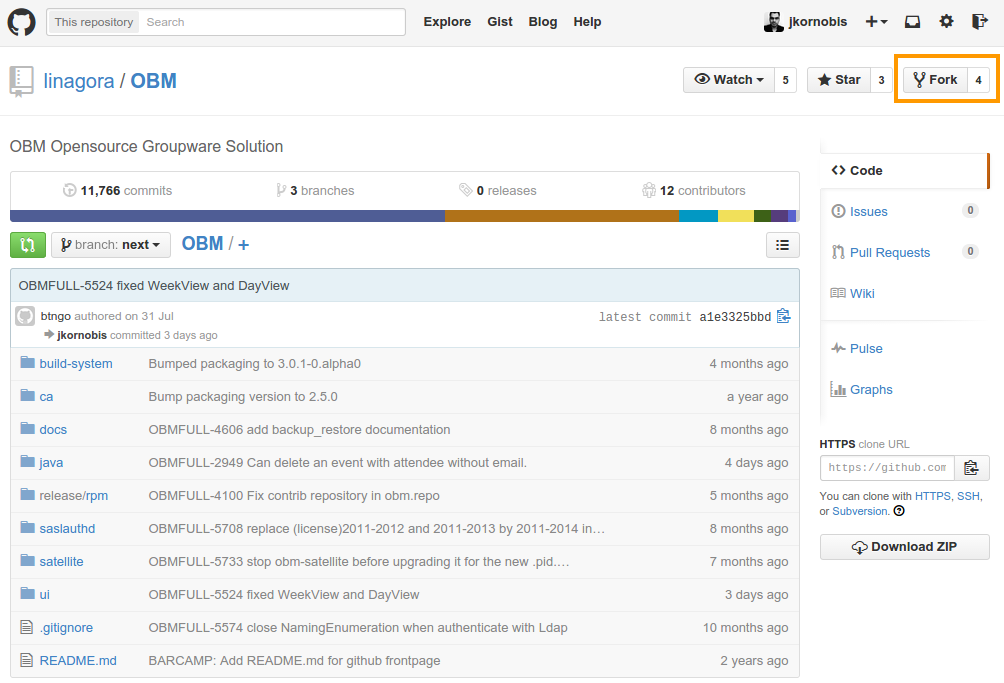 Clone repo on your local desktop
See the full guide to fork repository from github application guide
Or use your terminal to download the repository you just forked from OBM official repository
Translation interface
Verify your are on the master branch
Duplicate folder of one langage from ui/obminclude/lang/ and rename it with locale iso code 639-1
open file global.inc with an editor, you must have this view: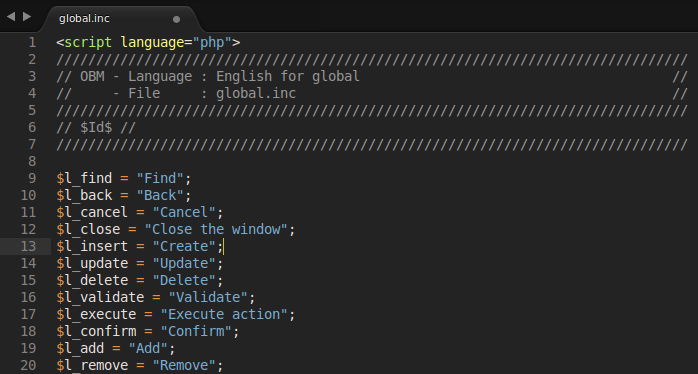 OBM languages files are written in PHP to import and find easily the right term to use in the application interface.
These files are respecting the same pattern:
$l_[Name of variable] = "[Value of variable]"
You must change only the value of variable between double quote, don't loose them, they are vital
Translate Mail Templates
JAVA :
Duplicate folder of one language from java/sync/services-module/eclipse-build/org/sync/server/mailer/template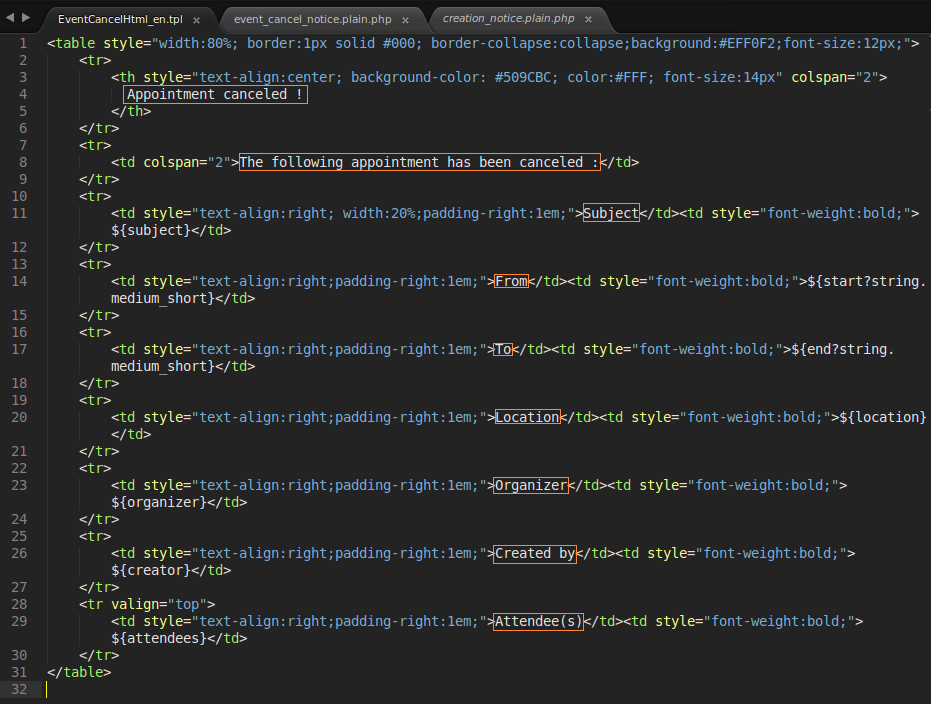 This is an example of .tpl file we use, it's an HTML so you must change only the words between orange borders.
PHP :
The arrangement of php templates are not the same, we have sub-folder by category in ui/views/mail/ where languages folder are.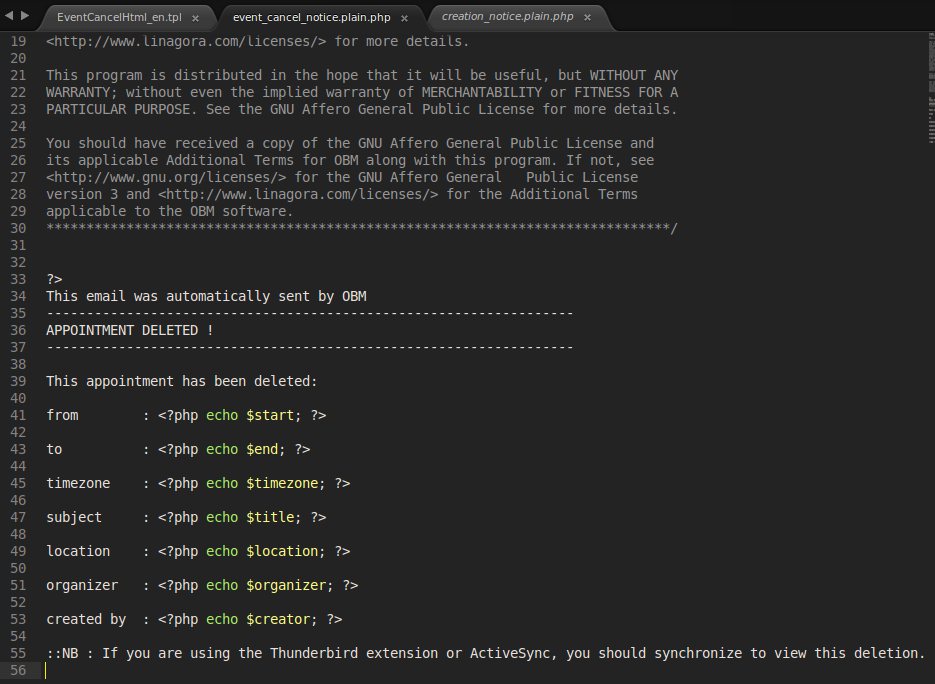 This is an example of plain format template, you must change sentences and word except things between
Display the country flag
Now you need to add the country to display it in user settings :
Find an image/icon of your flag : size *50px** x 33px (resize him if necessary) in gif or png
Name it like this flag_[exact name of your language folder].extension

Move it to default theme of OBM : ui/resource/theme/default/images

Now edit the file ui/resource/theme/default/theme.inc to add the flag like this:
$flag_[exact name of your language folder] = "$theme_path/[name of your image with extension]"
! not needed for spanish, deutsch, italian, norvegian and romanian flag, we keep it from old half translated version.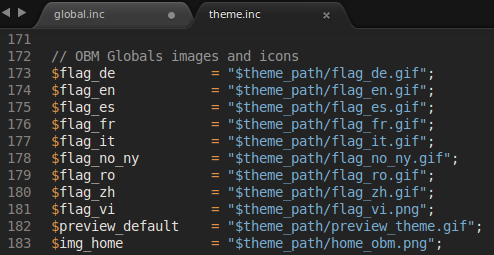 Time to push and pull
See the documentation to Making and pushing changes and Making a Pull Request
Thanks for your contribution,
See you on github ;)
OBM Core Team