Version 2.5.10 is now available as a free download and free upgrade. It replaces version 2.5.9 or any older major version and contains all the fixes described below.
OBM bug fixes
Opush
HTML tags are no longer displayed in the preview list on iOS devices. The screenshot below shows the issue: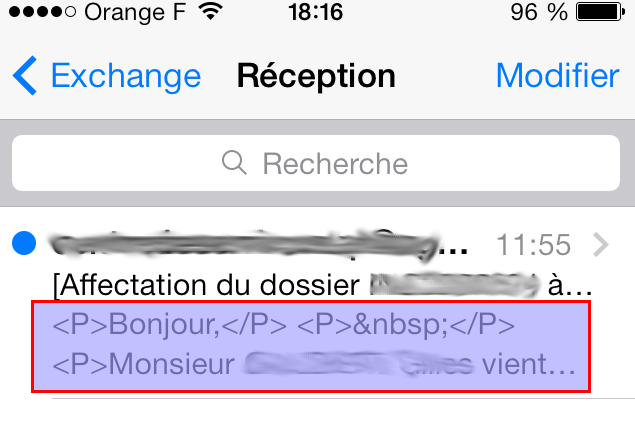 Other
There was an issue accessing event details in a HTML calendar share.
It was not possible to create a contact with a birthday.
All issues
See the JIRA issue navigator for OBM if you want to see the entire list.
How to get it?
As any OBM release, the product is fully open source. Sources can be fetched using the GIT SCM, and is available as binary packages for CentOS and Debian.
Get in touch ! @twitter mailing list #OBM on freenode