We're happy to announce the release of our latest (and of course greatest) version of the product: OBM 3.1.0. This is a version that contains a brand new feature: IMAP archive.
What's new in this release?
Compared to the previous OBM 3.0.0, you will find a brand new feature: IMAP Archive service.
OBM IMAP Archive
As an administrator, follow the IMAP Archive Service Documentation. A new menu entry has been added under More/Administration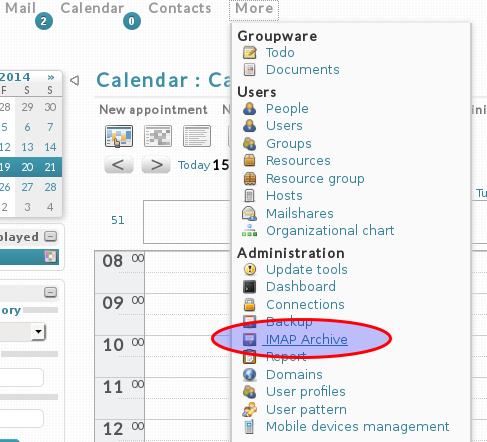 A consultation page displays the history of the service and buttons to simulate or execute IMAP archive manually.

The IMAP archive service can be scheduled daily, weekly, monthly or yearly at a specific time of the day. A folder can be excluded, also users can be ignored during the IMAP archive process. An email can be sent to several emails at the end of the process.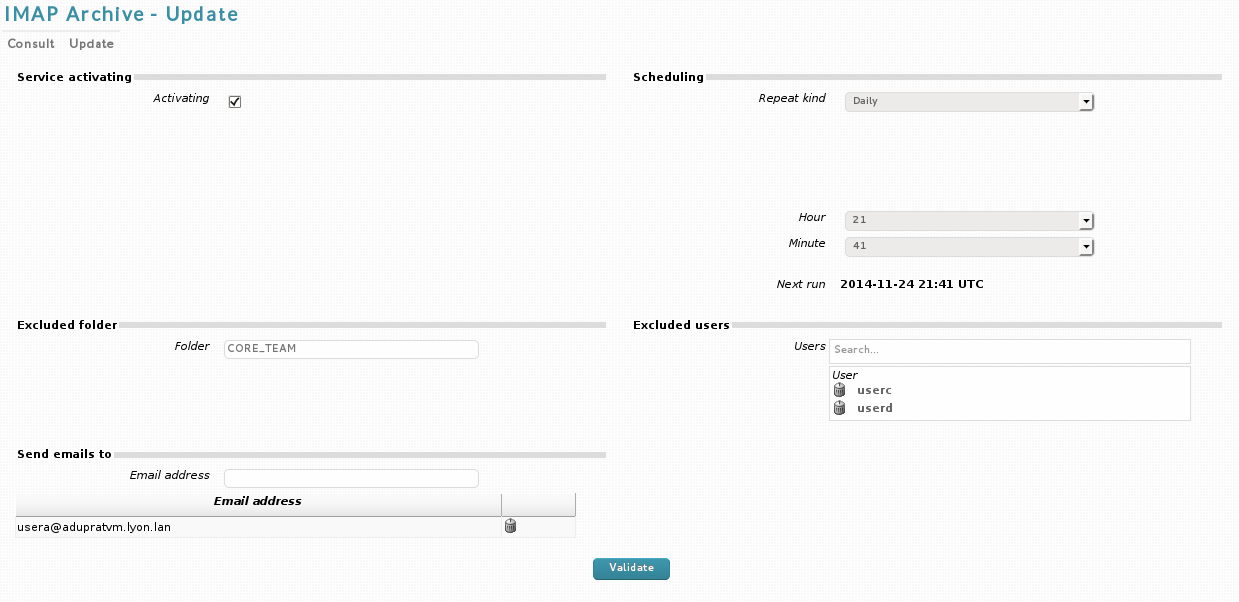 In the email report sent, you will find a link to the logs and the status (FAILED, SUCCESS) of the archiving execution.
Users will only have to subscribe to the ARCHIVE folder to display archived emails. This can be done with Thundebird or with the OBM Webmail.
OBM IMAP Archive in action
In a previous blog post, a screencast was published. Feel free to watch it again.
This version is yours!
As in any OBM release, the product is fully open source. Sources can be fetched using the GIT SCM, and is packaged for CentOS and Debian.
Get in touch ! @twitter mailing list #OBM on freenode