Submitted by Anonymous on
In very rare cases, the synchronization between Thunderbird and OBM is broken and you can't send local changes to the server or receive updates from the server, or both.
In such cases, the first action you should take is to reset the connector. Here's a quick how-to:
Go to Preferences > OBM and click on Reset, as shown below: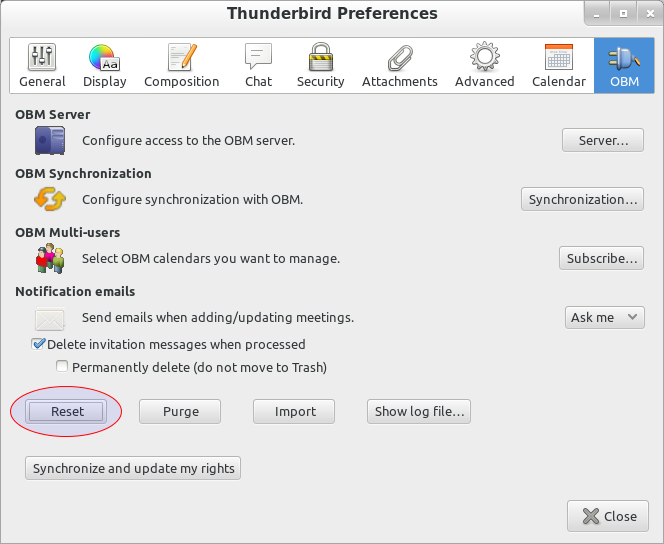 When asked to restart Thunderbird, click Restart Now.
The synchronization should be operational now.